It's finally time for me to reveal the top K-pop artists of 2020! Unlike other lists or award shows that determine the top artists of the year on a chart basis, here at Kbopped, we (and by we, I mean myself) like to present our rankings on a more "merit" basis. This means that the artists present below are based on both their musical and commercial successes. The criteria for selection and evaluation is as follows:
Quality of Singles (50%)
Quality of Albums (20%)
Commercial success and Influence (30%)
Now before you BTS and Blackpink ride or die stans jump me (because they unfortunately didn't make the list), this list, just like my Top 100 Best Kpop songs of 2020 list, is purely subjective. If it were to be based purely on commercial success, the those two groups would be right there at the very top. Unfortunately, neither of those groups (apart from a few exceptions) hit me musically. On the other hand, the artists shown below are all artists whose music connected with me personally and those who I believe managed to really bring their 'A' game to this absolute shit show of a year. So without further ado, let's get to the numbers!
Honourable Mentions:
ATEEZ
Chungha
ITZY
NCT
ONEUS
ONF
Twice
WJSN
Woodz
---
11. Sunmi (Honourable, Honourable Mention)
Given the sheer strength of her material this year, including the best song of 2020, many would have expected me to put Sunmi much higher on the list. And by all accounts she does deserve to easily slot within the top 5. Unfortunately, another year has passed without an album to her name and without that, she doesn't qualify for the top ten. But it would be a crime for me to not give her a mention so I'm giving her the unofficial number 11 spot.
---
10. STRAY KIDS
While Stray Kids didn't manage to usurp their blockbuster singles run of 2019, they made up for it with the sheer quantity of music they released. With a full length album and repackage, the boys were ever present on the scene in Korea and continued to branch out into multiple different genre's whilst maintaining their unique sound. Back Door remains one of the years most invigorating and critically successful tracks and their initial foray into Japan was met with much success.
---
9. EVERGLOW
If there was any group that completely revolutionised their image in my eyes during 2020, It was Everglow. Their immensely successful debut year didn't really connect with me the same way it did for many others but their brilliant musical output this year was almost second to none. Both Dun Dun and La Di Da were brilliant, elevating the groups sound into somthing that's much more unique and carves out a very nice niche for the girls to build into for the following year.
---
8. TAEMIN (+ SUPERM …… Kinda?)
Taemin continued his magnetic showmanship in many ways this, both as a solo artist and as a member of SM super group, SuperM. And by considering his work in both, he easily takes the 8th spot on this list. I didn't really connect with either of his albums but Criminal remains one of the years undeniable standouts and his work on the Super One album was also quite enjoyable. And with increasing sales both domestically and internationally and the potential return of SHINee in 2021, it's only looking up from here for Korea's Michael Jackson.
---
7. A.C.E
One of the best dark-horses currently working within the industry, A.C.E continue to impress with their harder edged sound and daring concepts. They continue to sparsely release material but thankfully it's become a case of quality of quantity. Both their 2020 singles from their mini album were instant classics, bringing a classic bombastic pop sound to both an aggressive dance track and a rousing stadium ready ballad. They've also shown to be incredibly versatile, breaching out into many other areas of the industry and I hope they continue to rise in popularity in 2021.
---
6. TXT
My favourite rookies of 2019 continued to build on their pop sound in the latter half of the year to invigorating effect. They experience a little blip on the road with their 'Dream Chapter: Eternity' album but came back stronger than ever with the pop jubilance of Blue Hour and its accompanying mini album 'minisode1:Blue Hour'. They've also been experiencing a noticeable rise in sales and leader Soobin has landed himself a great job as one part of Music Bank's new and incredibly popular MC duo. The boys have also been rising in the Japanese market, gaining some incredible opportunities right off the bat and providing some excellent tracks through that.
---
5. THE BOYZ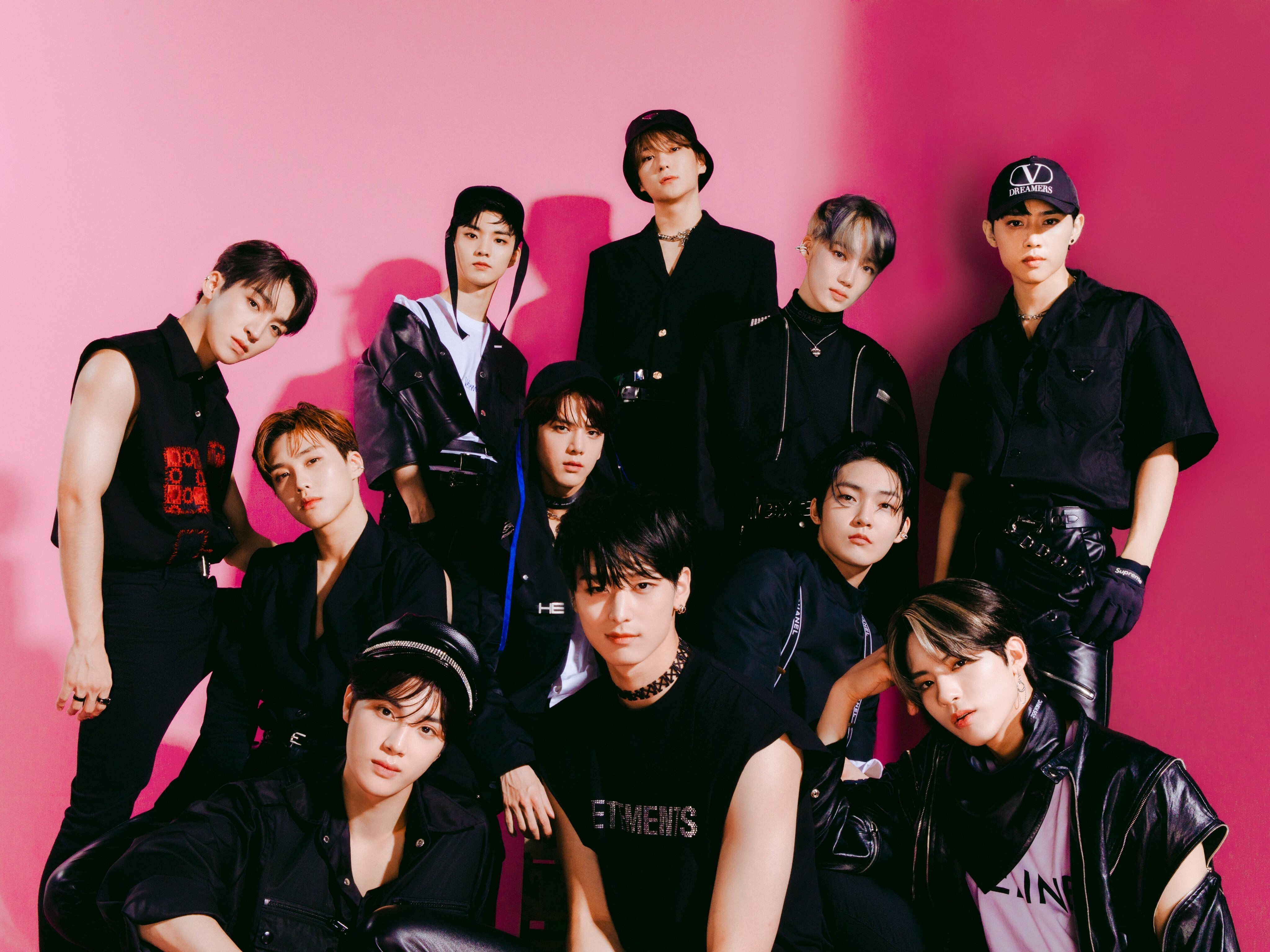 The Boyz had their biggest year yet, breaking out into the eye of the general public after their showstopping performances and ultimate victory on Road To Kingdom. Their sales grew massively and their fandom followed suit, growing larger and larger the longer the year went on. They also delivered their strongest and most daring single yet with the structurally impressive The Stealer which showcased the group at the height of their musical and performance based abilities. And while their first full length album was kind of a dud, Reveal has quickly gone onto become one of the best remixable songs I've ever heard.
---
4. OH MY GIRL
My ultimate bias group had their most commercially successful year yet, absolutely dominating when it came to commercial influence and the charts. Nonstop and Dolphin were two of the years biggest hits and their entire comeback cycle made great use of the hype they received during last years Queendom. That alongside YooA's solo debut, Seunghee's constant presence in variety and Arin's foray into acting and mcing, it should be fair to say that there wasn't a moment the girls weren't in the limelight. If anything, I really wished that I connected with their music more this year. They had some great tracks but they were far from their best work. Had their music been up my alley, they would have easily secured the top spot.
---
3. GOLDEN CHILD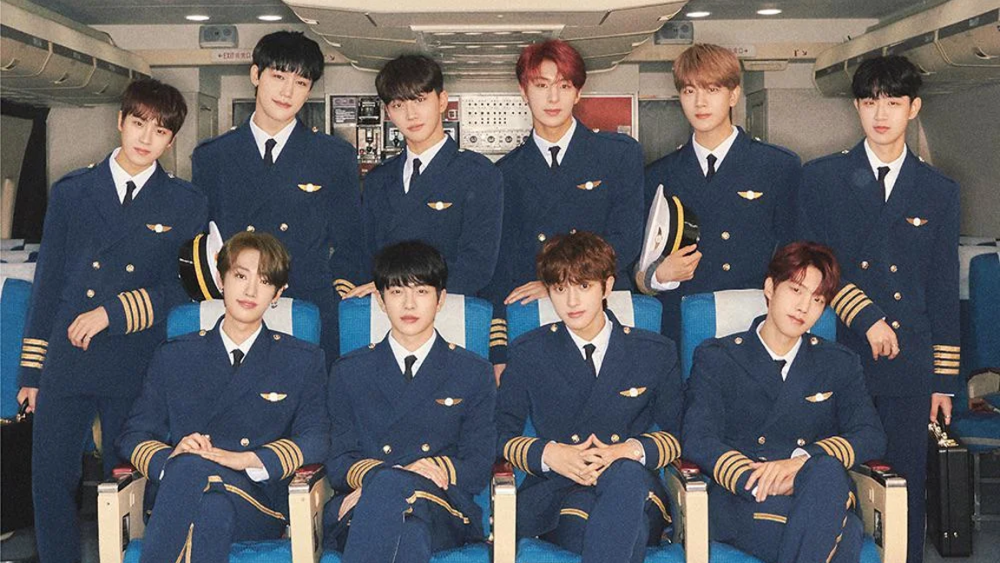 Despite mainstream commercial success still proving elusive, Golden Child continued to deliver when it came to the quality of their music. All three of their main releases were fantastic and continued their flawless singles run in invigorating fashion. Their album's were also equally as potent, delivering projects that felt like very solid collections instead of a haphazard mishmash that we have come to expect from many other acts. They also proved that it is possible for return to bright concepts after venturing into the dark and didn't forget the importance of appealing to your core fanbase. Commercially, maknae Bomin continued to gain popularity through his multiple acting gigs and rapper/ in-house comedian Jangjun gained much popularity through his Jangstar series. Now all I want is for the boys to team up with Sweetune once again for a 2021 release and get their much deserved breakout.
---
2. GFRIEND
A year of musical reinvention, 2020 saw Gfriend transform their core sound from the ornate string based work of years past to the brilliant dance pop of songs like Apple and Mago. Much of this I believe can be linked to their acquisition by Bighit entertainment, whose large number of potential producers really helped buoy the groups great musical output. But their work didn't only peak with their singles. Each of the groups 3 albums including the groups third full length album 'Walpurgis night' were very strong in their own right and b-sides like Labyrinth and Eye of The Storm remain some of the very best of both the groups discography and the year. At this point, the sky is the limit for Gfriend in 2021.
---
1. DREAMCATCHER
If any artist really made my year, it was undoubtedly Dreamcatcher. Despite member Handong being in China for the greater part of the year, the girls had their most musically ambitious and commercially successful year yet, all spearheaded by their brilliant first full length album. The one-two shot combo of Scream and Boca remain one of the years strongest, giving the group the much needed popularity boost they needed. Their partnership with production team Edenenry has proved ever fruitful and has really cemented the "Dreamcatcher sound" as one of the most instantly recognisable within the industry. The girls have also slowly been increasing their popularity in Japan through a number of collaborations alongside some other Korean gigs.
And speaking of member Handong, her stint on China's Idol Producer has gained her some well deserved popularity in China which could potentially lead into Dreamcatcher gaining more popularity over there once she rejoins the group *hopefully* for their next comeback Things were fantastic in 2020 and at this rate can only get better in the following year.
---